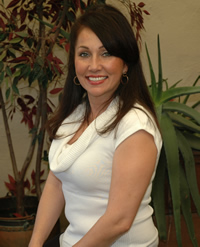 Ronda Doyle
Appointment Coordinator
Hi, my name is Ronda and I assist our patients with their appointments by trying to accommodate their busy schedules and ensuring that they receive the best care during their treatment period. I've been helping and greeting patients for Dr. Jang over the last six years. It is important to us to create a practice with a family-oriented and caring environment. What I like best about working with Dr. Jang is his natural ability to create a welcoming and comfortable place for his patients to visit, as well as a wonderful place to work.
I am a native of San Francisco and enjoy running, swimming, and watching movies with my family.
---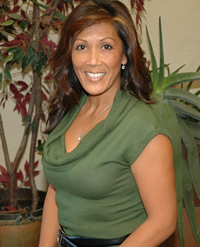 Erma Johnson
Front Office Manager
Hi, I'm Erma and I have enjoyed greeting, welcoming and helping our patients during their visits to our office over the last 26 years. It is exciting to meet new patients, stay connected to former patients and see how orthodontic care improves a person's smile and positively affects his or her self-confidence. Dr. Jang has an innate ability to make our patients feel comfortable and connected to our office. Since he has children of his own, he understands family needs and is able to create a family care practice.
I'm a native of Quezon City, Philippines, but have made my home in the Bay Area and love it. While not in the office, I teach Tae Bo, enjoy Karate and love family time, whether it is celebrating birthdays or attending my children's sporting events.
---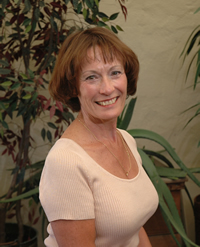 Joyce Cahill
Financial Coordinator
Hello, I'm Joyce and I work with our patients and the insurance companies to make the financial portion of their treatment as easy and painless as possible. For the past 21 years, I've enjoyed working in Dr. Jang's office because we are able to help children and see such positive results after the orthodontic treatment. Dr. Jang provides a pleasant working environment and he is diligent about keeping up with the latest orthodontic information and technology. The families I work with are fascinating because they represent a variety of different cultures.
I'm a native of San Francisco. In my free time, I enjoy renovating homes and working in the garden.
---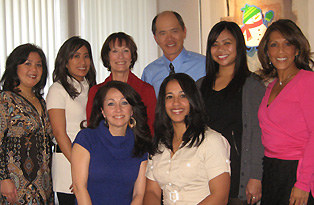 Leonora, Stephanie, Jane and Tracy
Registered Orthodontic Assistants
Hello, we're the dental assistants in the office and we provide the highest quality orthodontic care to every individual, alongside Dr. Jang. Combined, we have over 34 years of clinical orthodontic experience with Dr. Jang. It is wonderful to work with patients of all ages on a one-on-one basis everyday. The most gratifying part of our work is being able to care for our patients, build strong relationships with them and seeing the positive results of the treatment we provide. We enjoy working with Dr. Jang, because he is knowledgeable, professional, understanding, caring and family-oriented. Our patients introduce us to so many different backgrounds and cultures. The best part is when we see them with a big smile when treatment is completed.
During our off hours some of our hobbies include, dancing, listening to music, quiet walks around San Francisco, and trying new delicious restaurants.